2019 SAES Biennial Conference
JW Marriott Galleria
5150 Westheimer Rd.
Houston, TX
October 24-25, 2019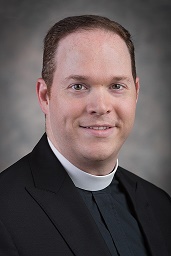 Dear Friends,
I am excited to invite you to the 2019 SAES Biennial Conference! I hope that you will be able to join your colleagues for fellowship and professional development at the JW Marriott Galleria in Houston on October 24-25, 2019. Our Keynote presenter is Dr. Tina Payne Bryson. If you read any of Tina's previous books (The Whole Brain Child and No Drama Discipline), you are familiar with her excellent work. Her newest book, The Yes Brain: How to Cultivate Courage, Curiosity, and Resilience in Your Child, is a must read for teachers and parents alike. Tina will be sharing her research-based strategies to help students of all ages develop rich relational connections, meaningful intractions with the world, and emotional equanimity.
In addition, you will be able to take advantage of a variety of workshops curated to address the questions facing us all in the world of Episcopal education. As always, this will take place surrounded by both familiar and new friends, On behalf of SAES, we look forward to seeing you in Houston! With best regards, I remain,
Yours in Christ,
The Rev. David A. Madison, D. Min., Executive Director
Hotel Information
JW Marriott Galleria
5150 Westheimer Road
Houston, Texas
713-961-1500
SAES has secured lodging for $131.00 per night with the JW Marriott Galleria. The hotel is located across the street from the Houston Galleria and does have free parking available. Hotel reservations are the responsibility of the participant and must be made no later than
October 3, 2019
to receive the discounted rate. The hotel is now accepting room reservations for the conference. You will have the ability to book, modify, or cancel your room through the online reservation process.
MAKE YOUR HOTEL RESERVATIONS ONLINE
Sponsorshop Opportunities
We invite you to be part of this exciting event and contribute to the success of the 2019 SAES Biennial Conference. There are various levels of sponsorship available. Based on the sponsorship level, the sponsor will have access to opportunities for advertising and/or displaying their products, and a number of free registrations to the Conference. We are open to other suggestions from sponsors as well.
Click
here
to view the various opportunities and submit your sponsorship!
If you have any questions or would like to discuss your opportunities further, please contact Pat Blevins at
pblevins@swaes.org
or call 806-655-2400.
Keynote Speaker
Tina Payne Bryson, PhD

Dr. Tina Payne Bryson is the co-author (with Dan Siegel) of THE YES BRAIN (Random House, 2018), as well as two New York Times bestsellers -- THE WHOLE-BRAIN CHILD (Random House Delacorte, 2011), and NO-DRAMA DISCIPLINE (Random House Bantam, 2014) -- each of which has been translated into over thirty languages. She is a psychotherapist and the Founder/Executive Director of The Center for Connection and The Play Strong Institute in Pasadena, California, where she offers parenting consultations and provides therapy to children and adolescents.
"TINA BRYSON IS AN INSPIRING TEACHER WHO KNOWS HOW TO TELL CAPTIVATING STORIES TO DEMONSTRATE CLEARLY HOW TO APPLY SCIENCE IN WAYS THAT DEEPLY ENHANCE A CHILD'S DEVELOPMENT. PROFESSIONALS AND PARENTS ALIKE WILL BOTH ENJOY AND BENEFIT FROM TINA'S COMPELLING EXPERIENTIAL LEARNING APPROACH."
-- DANIEL J. SIEGEL, MD