2021 SAES hybrid (virtual/in-person)
Biennial Conference
The Westin Galleria
5060 West Alabama St.
Houston, TX
October 21-22, 2021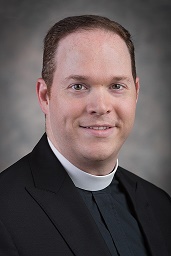 Dear Friends,
Welcome to the 2021 SAES Biennial Conference! The mission of SAES is to lead, nurture, and unify Episcopal schools. This conference serves as one of the myriad ways that we as an association live our mission. Thank you for participating!
I also have the pleasure of welcoming David Epstein as our keynote speaker. David's book Range: Why Generalists Triumph in a Specialized World has much to offer those dedicated to the Episcopal model of education.
This year, we are offering two different ways to participate in the Biennial Conference. As always, you can join us in person in Houston to participate in the conference as you have done so in previous years. After this past year, we are all really looking forward to being together in person to see old friends and to make new ones. However, we are also offering a virtual option for those who would like to participate without coming to Houston. Virtual participants will be able to access speakers and workshops live as well as a enjoy a curated collection of "on demand" sessions. Regardless of which method works best for you, we are excited that you will be part of the 2021 Biennial Conference!
Finally, let me take a moment to thank you for accepting the call to serve in Episcopal schools. This past year has been like none we have experienced before. Our schools are unique because they are full of adults dedicated to making a positive impact in the lives of the families we serve. You make a difference and I am thankful that you have said "yes" to that call!
With special blessings,
David+
Sponsorship Opportunities
Don't miss an opportunity to become involved in this exciting event! Contact Pat Blevins at
pblevins@swaes.org
to discuss your opportunities.