Early Learning conference
Good Shepherd Episcopal School
3201 B Windsor Rd.
Austin, TX 78703
June 20, 2019 ~ 8:30 am - 3:30 pm CST
Member School Fee: $110.00
Non-Member School Fee: $135.00
Keynote Speaker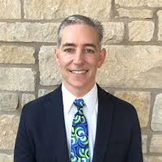 Dan St. Romain
Educational Consulting
Universal City, TX
Dan St. Romain is a national educational consultant who provides staff development and consultative services to educators K-12. Dan is passionate about helping individuals shift their perspective on behavior, understanding the best ways to provide support given the challenges posed in today's society. He regularly presents on topics impacting school climate, brain-based instruction, developmentally appropriate educational practices and presentation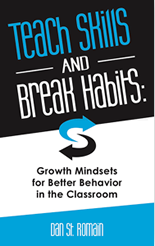 skills. Dan's overwhelming strength is his skill as a presenter. Although his sessions are exceedingly interactive and engaging, his greatest asset lies in his ability to offer participants rich insight into the connectedness between educational practices and student behavior.
Dan's new book, Teach Skills and Break Habits explores, the reasons why what we've been doing isn't working, and how to find a new path and process that will lead to better behavior in the classroom, as well as success for students beyond their school years.
Program
I Can Make Good Choices - When asked about job challenges, teachers often site discipline concerns as number one on the list. In this interactive session participants will discuss the most critical social skills students need to be successful in the school system and learn specific developmentally appropriate ways to teach them through games, chants, songs and simple activities.
Hotel Information
For your reference, below are hotels that are located near the school:
Courtyard by Marriott
300 E. 4th St.
Austin, TX 78701
512.236.8008
Sheraton Austin Hotel at the Capital
701 E. 11th St.
Austin, TX 78701
512.478.1111