SAes/isas: ai and edtech: The megatrends in Education And What they mean for independent schools webinar series
September 12, 2003
October 10, 2023
October 26, 2023
November 9, 2023
---
SAES Chapel Leader series
Wednesday, September 27 - 11 am - 12:00 pm - Led by Jill Walters, All Saints Episcopal School, Fort Worth
Thursday, November 30th - 12 - 1 pm - Led by Sarah Kates, St. Luke's Episcopal School, San Antonio
Tuesday, February 6th - 11 am - 12:00 pm - Led by Paige McKay, All Saints Episcopal School, Lubbock
Tuesday, April 9th - 1:00 pm - 2:00 pm - Led by Ashley Brandon, St. Andrew's Episcopal School, Austin

Join us for a new webinar series exploring how we do chapel in Episcopal Schools! This series will be led by four chaplains in SAES and each session will focus on a different aspect of chapel and worship. This series is designed for anyone who is in charge of chapel at their school and will be relevant for all schools regardless of division!
---
deep dive into dashboarding
October 10, 2023
10:00 am CST
Monthly financial reporting at board meetings can be overwhelming and difficult to understand. Creating a dashboard for monthly reports makes the sharing of information much easier. Join Rob Devlin as he deep dives into creating a monthly dashboard report that makes data simple and easy to understand.
---
Parent Zoom - How to be a great parent!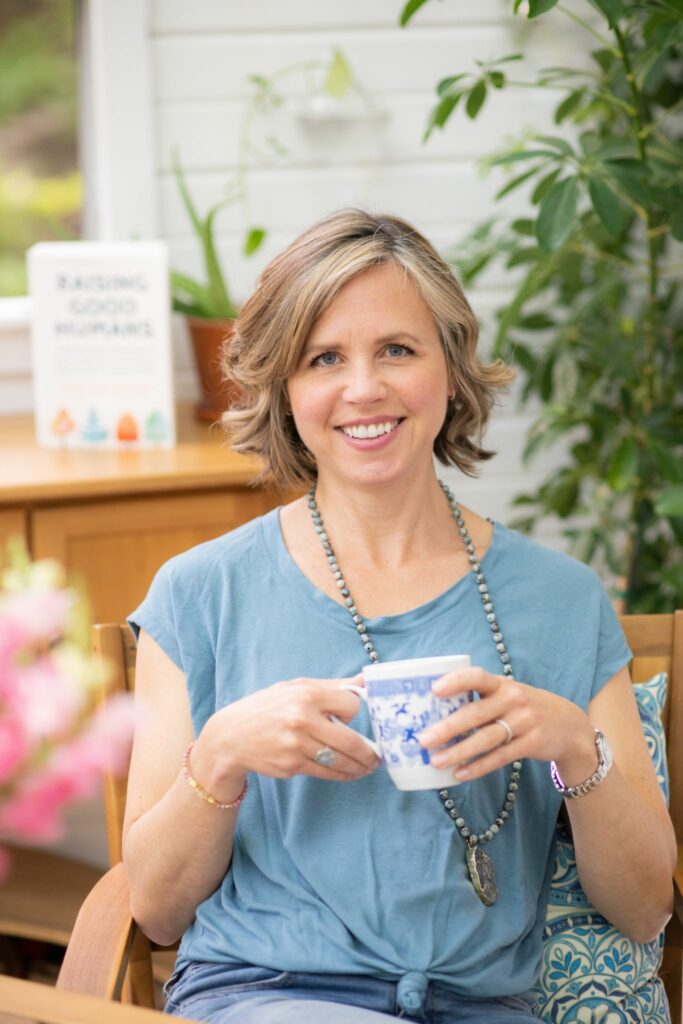 Featuring
Hunter Clarke-Fields
Mindful Mama Mentor

October 10, 2023
5:30 pm - 6:30 pm CST
$500.00 per member school

Hunter Clarke-Fields is a mindfulness mentor, host of the Mindful Mama podcast, creator of the Mindful Parenting course, and author of the best-seller book Raising Good Humans, and the upcoming book Raising Good Humans Every Day.
She has over twenty years of experience in meditation and yoga practices and has taught mindfulness to thousands worldwide. She is the mother of two active daughters, who challenge her every day to hone her craft!
This Zoom call is specifically geared toward parents who are looking for ways to improve their parenting skills and build better relationships with their kids! Hunter's book, scheduled to come out on Aug 1, 2023, is a "go-to" daily mindful parenting guide that offers quick, effective tools to stay present and manage emotions—both your child's and your own! In this book, Hunter talks about breaking the unhelpful patterns and ingrained reactions so you can respond to your children in more skillful ways.

The registration fee for the Parent Zoom is $500.00 per school. Upon receipt of your registration, you will receive a registration link that you will forward to your faculty and parents. Each person MUST register for this event in order to receive their unique link to access the webinar.
---
A fresh approach to financial aid
Presented by: Clarity Tuition
October 12, 2023
1:30 pm - 2:30 pm CST
The financial aid process has remained largely the same for many years and can be cumbersome to manage for both schools and families. In this webinar, learn how to level up your financial aid process by improving the customer experience for families, reducing the amount of time it takes your team to manage, and being more strategic about your policies and award decisions. You will also hear about the Clarity financial aid platform, which has been adopted by over 600 schools in under two years since it was created.
---
How School Leaders Can Manage Stressful and Challenging Issues
November 1, 2023
2:00 pm CST
School leaders are under a tremendous amount of stress these days. Join Rob Devlin and Mary Katherine Duffy as they welcome Chuck Raymer, former Head of School and current LPC to discuss how school leaders can manage stress in the face of polarization, disruption, and other challenging issues.
---
Trustee's education series
November 2, 2023
February 1, 2024
April 4, 2024

---
The budgeting process
November 28, 2023
5:00 pm - 6:30 pm CST

$199.00 Per Member School
What are the steps to a comprehensive budgeting process for a school? This webinar will explore best practices from the initial fall budgeting conversations, to setting tuition, to passing the final draft by the board. Don't go into the new budgeting process without these tools!
---
Are you hitting it out of the financial ballpark? what is the story your financials tell?
November 30, 2023
10:00 am - 11:00 am CST
Financial data is everywhere. Survey fatigue is real. With so much data available to you and your team, how are you prioritizing what matters most to the long-term financial stability of your school? We have analyzed thousands of private school audits and have identified the most critical KPIs for evaluating a school's operating effectiveness, strategic flexibility, and long-term sustainability. We will share the industry standard of expectation in these crucial areas and what makes schools market leaders or best in class in each financial KPI category.
---
head support and evaluation
January 10, 2024
2:00 pm - 3:00 pm CST
As the sole employee of the board, the Head of School carries a huge amount of responsibility. One of the most important roles of the Board of Trustees is to support and evaluate the Head of School. This webinar offers board members tangible advice for how they make the support and evaluation process effective for everyone involved!
---
difficult conversations
January 25, 2024
2:00 pm CST
Difficult conversations are hard for everyone - and yet, they are some of the most important conversations we can have. Join Rob and Mary Katherine as they talk about tips for making these conversations helpful and productive.
---
Understanding the legal aspects of running an episcopal school
January 30, 2024
4:00 pm - 5:30 pm CST

$199.00 Per Member School
Understanding the legal aspects of running an Episcopal school is vital to the overall success of the organization. Join us as we welcome Kristin Smith of Fisher Phillips to discuss the best legal practices that heads and board members should be thinking about as they lead their schools.
---