AI and Edtech: The Megatrends in Education And What They Mean For Independent Schools
webinar series
featuring
Luyen Chou
Educator, Edtech Entrepreneur, Product Technology Innovator
& Leader
Dates & Times: All sessions begin at 4:00 p.m. Central Time On:
September 12, 2023
October 10, 2023
October 26, 2023
November 9, 2023
Audience: All faculty and staff interested in AI
What is artificial intelligence, and why does it matter for education? Join us for a series of webinars in which Luyen Chou will talk about AI in the context of the larger megatrends in education and technology and help demystify this complex topic so that educators (faculty and staff alike) can have a better understanding of how AI will shape the future of teaching and learning. In addition to discussing AI's opportunities, risks, and challenges, he will provide practical tips for using AI in classroom learning. As the landscape of AI changes daily, the series' content will likewise evolve and will be based on participant needs and interests. The dates for the webinars are September 12, October 10, October 26, and November 9.
The webinar series is intended to be used as needed, and each session is priced separately so that you can pick the topics you wish to attend. Content for the October and November sessions will be announced following the September webinar. All schools will receive new notifications to register for the subsequent sessions.

Registration Fees: Please note that costs outlined here are for EACH webinar, not the series. Only ONE PERSON from each school needs to register for the entire group participating. One week prior to the webinar, SAES will send the Zoom link to the school's contact person and ask them to distribute the link to everyone who will be attending.
Group Rates:
$100/group of up to 10 people
$250/group of up to 25 people
$500/group of up to 50 people
$1,000/group of up to 100 people
$1,500/group over 100 people
---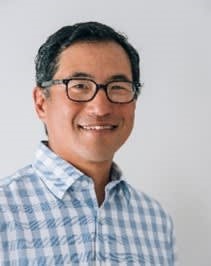 LUYEN CHOU is an educator, edtech entrepreneur, and a long-time product technology innovator and leader. He started his career in the early 1990's as a high school history and social studies teacher, and an early pioneer in classroom technology.

Most recently, he served as the Chief Learning Officer at 2U Inc. (Nasdaq: TWOU), the leading global provider of online higher education learning services. As 2U's CLO, Luyen was responsible for learning technology, learning science and research, curriculum design, course development, and media production across the company. Luyen joined 2U through the acquisition of Trilogy Education, a technology skills and workforce development provider, where he served as its Chief Product Officer. Prior to Trilogy, Luyen served in a variety of product leadership roles at Pearson Education, including Chief Product Strategy Officer, with responsibility for the company's $6B global education product strategy. Luyen joined Pearson in 2011 through the acquisition of Schoolnet, a provider of data-driven curriculum and assessment software solutions for US K-12 school districts and states, where he served as Chief Product Officer.

Before joining Schoolnet in 2006, Luyen Chou was co-founder and Associate Head of the School at Columbia University, an experimental independent laboratory school on the university's Manhattan campus. 

Prior to working at Columbia University, Luyen was Founder, President, and CEO of Learntech, a developer and publisher of innovative educational games, software tools and curriculum applications. Learntech's historical game Qin: Tomb of the Middle Kingdom, was a top-ten bestseller in 1996.

Luyen has a long history in both for-profit and nonprofit governance and advisory work. He is currently on the board of Meteor Education, a learning environment company, and Pi-Top, a classroom robotics company. He was a co-founder and founding board chair of Brooklyn Prospect, a charter school network based in Brooklyn, New York. He previously served as a board member and vice chair of Mouse and The Teachers Network, New York-based education nonprofits. He has also served as a board advisor for Altschool, a venture-backed education software company, and an advisory board member of the Carnegie Corporation's OpenSciEd initiative. He is also a board member of The Dream Project, and a member of the Open edX Technical Oversight Committee. He holds a B.A. in Philosophy from Harvard College and an M.A. in Educational Leadership from Columbia University Teachers College.